XVM Config by Bones for World of Tanks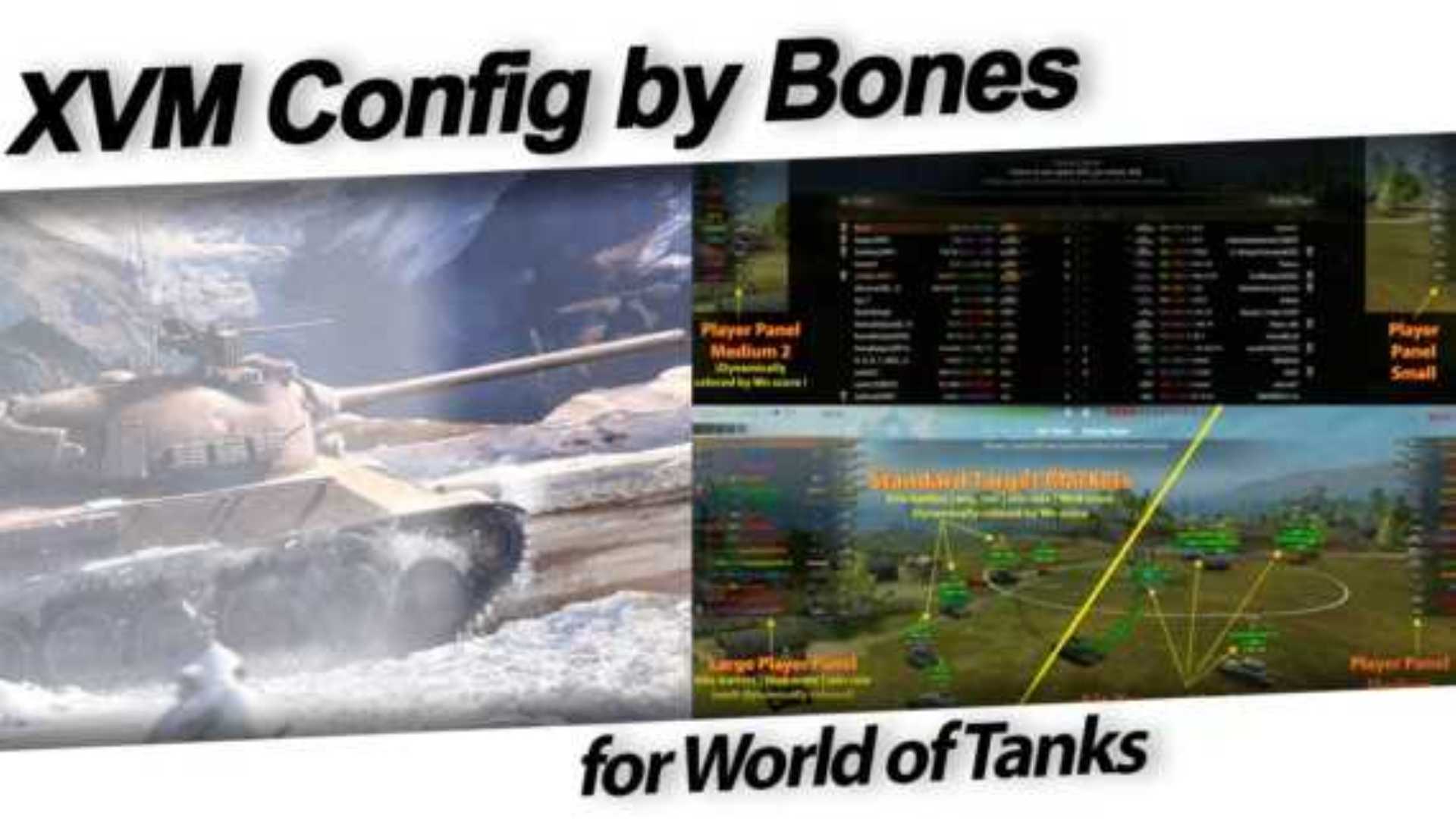 It's simple and to the point – all the info you need to maintain situational awareness on the virtual battlefield (analog WN8 calculator).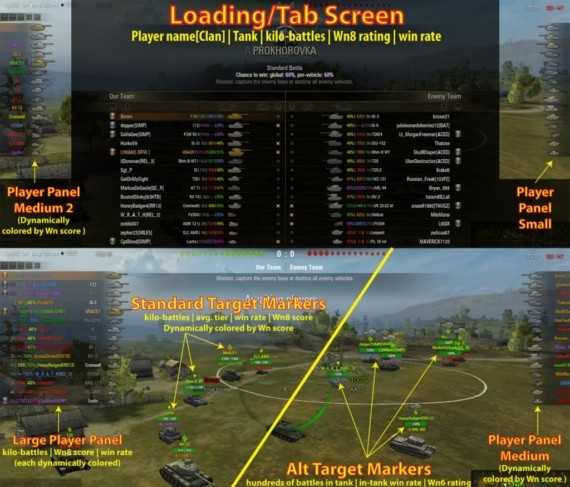 How to install
IF YOU DOWNLOAD THE WN8 CONFIG, YOU NO LONGER NEED TO HAVE XVM ALREADY INSTALLED!
Click on the link below, which will download the XVM config to your computer.
Unzip/unpack the file into your World of Tanks game directory (typically C:\Games\World_of_Tanks\res_mods\.
PROFIT!
Finally, if you are using the version of this mod with stat support, before you play your first game, you will need to log in to the XVM website and register.
Follow the steps on this web page to register and active. Note: you do NOT need to "Enable Statistics in the Configuration File" (step #1), as that is already enabled by default in this configuration!
---