World of Tanks Bonus Codes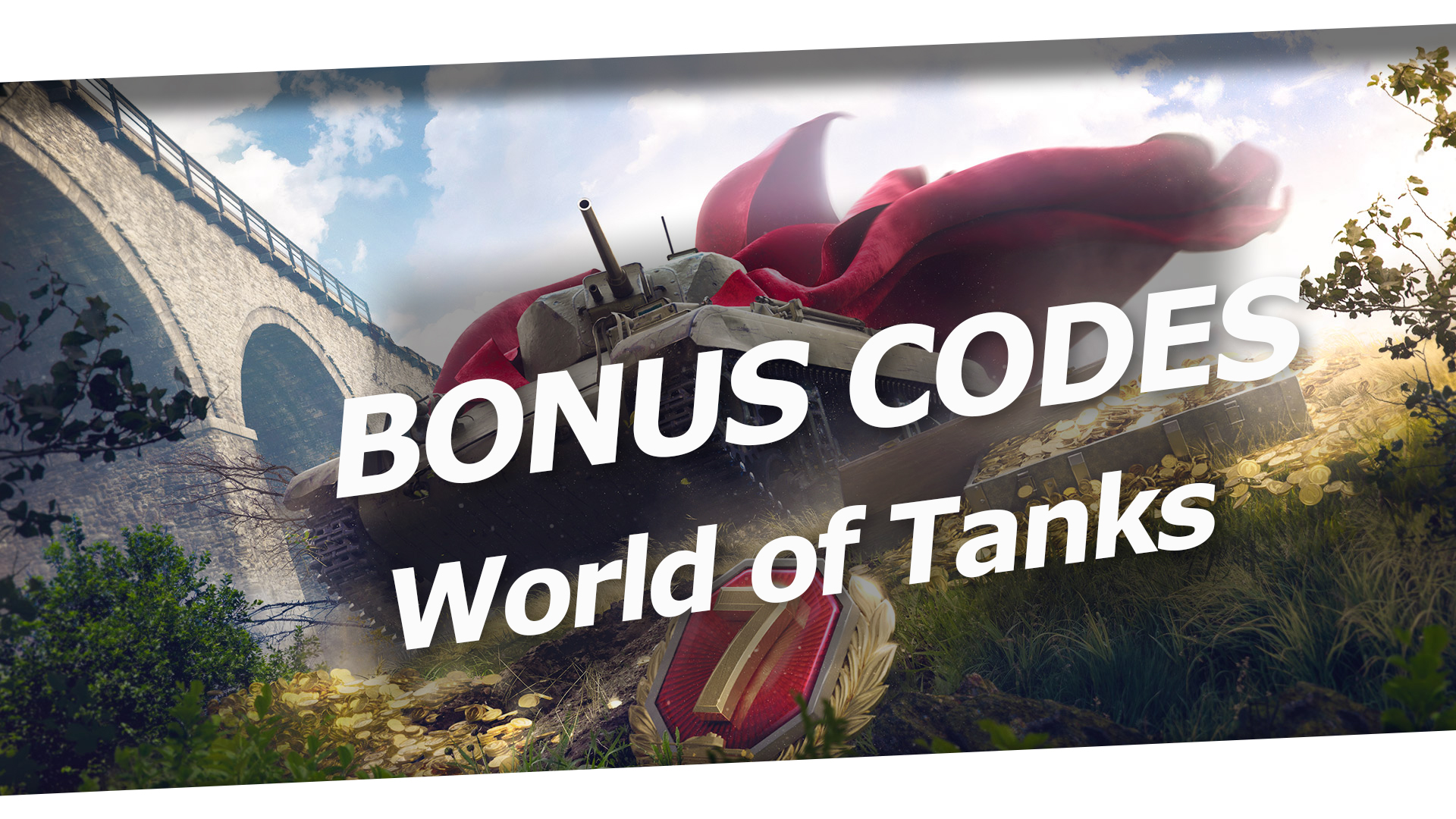 Be the leader of the battle and defeat opponents. Our New World of Tanks bonus code package will help you with this. Haven't registered your own WOT account yet? Then use the invite code and get premium tanks and gold! Create a new account and start playing with the WoT codes now!
👉WOT BONUS codes June 2021 for EU, NA and Asia
List of World of Tanks bonus codes 2021. Here you will find bonus codes for NA server.
Connected for anyone in need of it. This is the codeNA INDEPENDENCETANK07201, which, like last month, will lead to 50 points and should be released weekly on Fridays on WoTs Next. This doesn't work for me as I only grabbed the 200 point code once SA, so I can't confirm, but last month the WoTs weekly codes gave some rental rates as well. Don't know what about SA last month,because i used NA codes. But I haven't received the rent with this month's code.
EVENT, CODE & LINK
SERVER
REWARD
STARSNSTRIPES
NA
Rental M4A3E8 Thunderbolt VII for 3 days
Access to a Mission
5x Personal Reserves: +300% to Free Experience for 1 hour
HIDDENCODE04
NA
Gun Rammer Class 2
5x Personal Reserves: +100% to Crew Experience for 1 hour
YUMMYWN
NA
5x Case of Cola
5x Chocolate
5x Spaghetti with Meat Sauce
RATIONS
NA
5x Pudding and Tea
5x Extra Combat Rations
5x Improved Combat Rations
Secret codes…

PARTYPOPPER
YUMMYWN
FLOWERS4U
HIDDENCODE01
HIDDENCODE05
HAPPYBDAYWN

NA
oneyeardown
NA
Rental M54 Renegade for 3 days
Access to a Mission
5x Personal Reserves: +50% to credits for 1 hour
FORLOVEOFCOUNTRY
NA
T26E4 SuperPershing rented for 3 days
Access for a Mission
5x Personal Reserves +300% XP Free 1 hour
BIENVENIDOADAM
NA

World of Tanks Premium Account Days: 1 4x Access to a mission 10x Cola Box 5х Personal Reserves: + 200% Xp for 1 hour 5x Personal Reserves: + 300% Free XP for 1 hour 5x Personal Reserves: + 300% Crew XP for 1 hour

EMSIXTYCODE4REDDIT
TUTORIAL
ZF6ACTIONSTATIONS
NA
Log out of game client, after rescue then log back.
There was a code that works and lends T34-85M for 10 days
WZ-111 Model 5A On-Track
NA
×2Crew XP
University of Tanks
NA
If they don't work for you, there's a reason and it's on your end. The Weekly Watcher Codes DO NOT WORK for me because I entered the Streamer Codes before they expired. So they won't work for you if you did the same. They're for the folks that missed out for LAST WEEK and THIS WEEK. So EVERYONE should have what they need TODAY.
How can you get WoT bonus code 2021?
Let's save a bookmark in your browser! There will be new codes on our web-pages!
How to Activate your WoT bonus code?
There are only 3 steps to activate our bonus code and start enjoying the best game of the world — World of Tanks!
Step 1. Visit your account, using only official World of Tanks website, and then you must click on your username in the upper-right of the screen.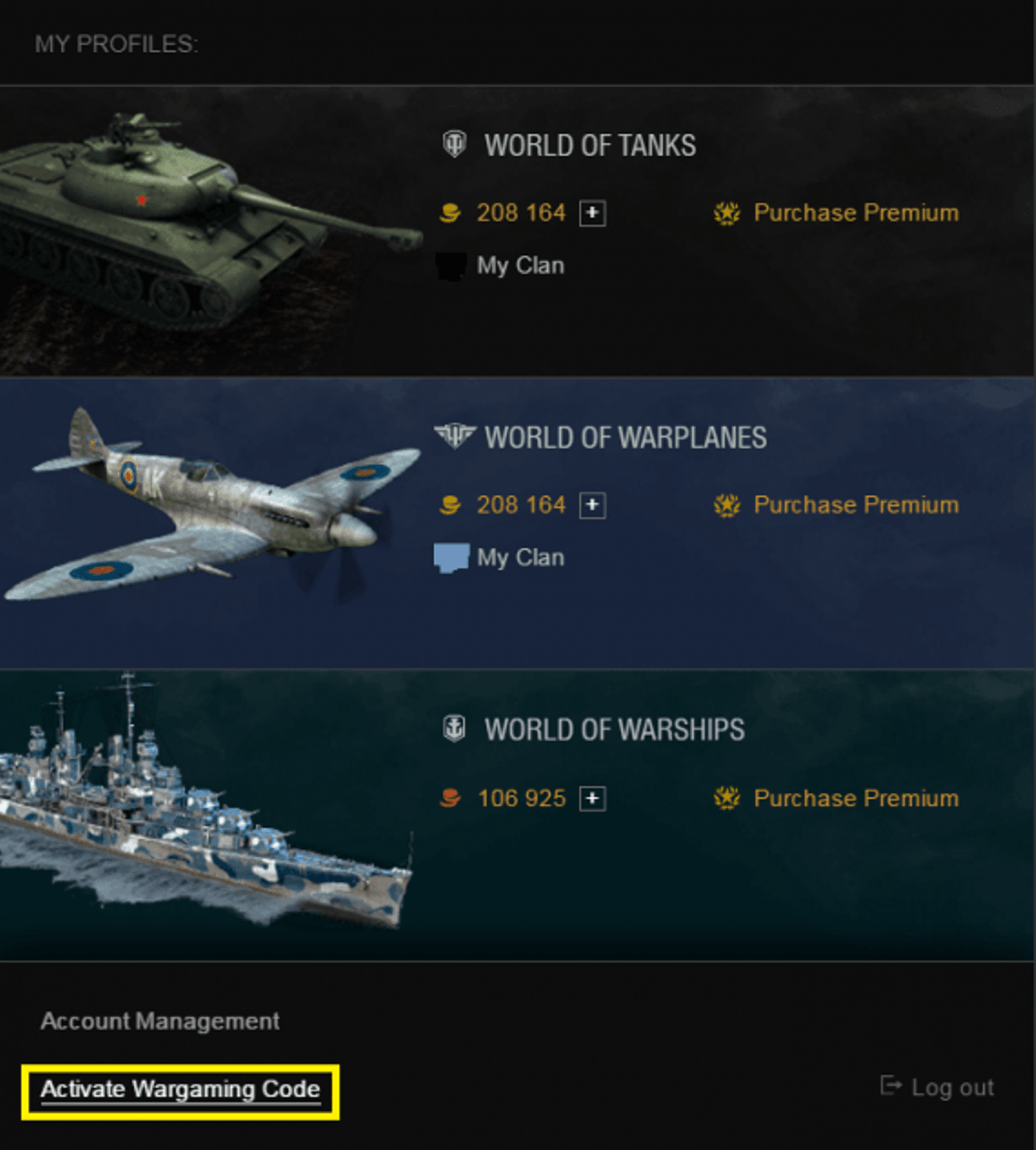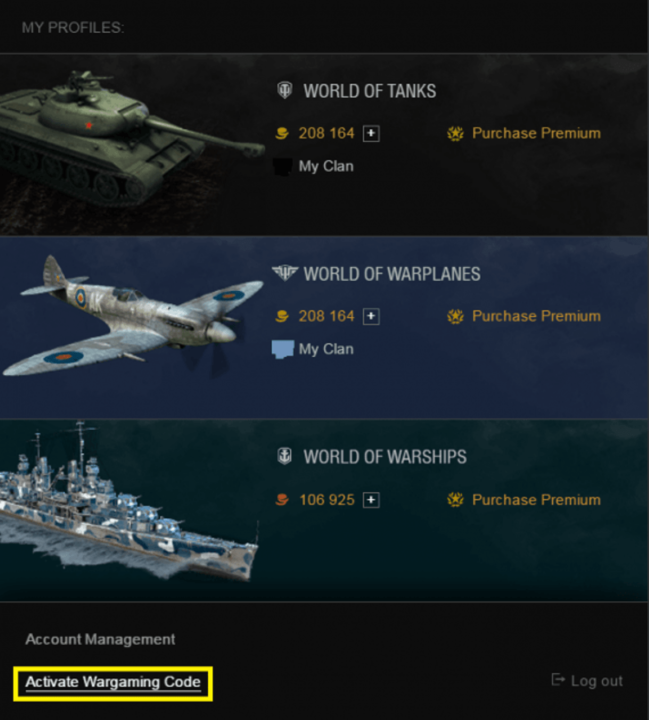 Step 2. Find the bottom "Activate Wargaming Code"  and click it, using username dropdown menu.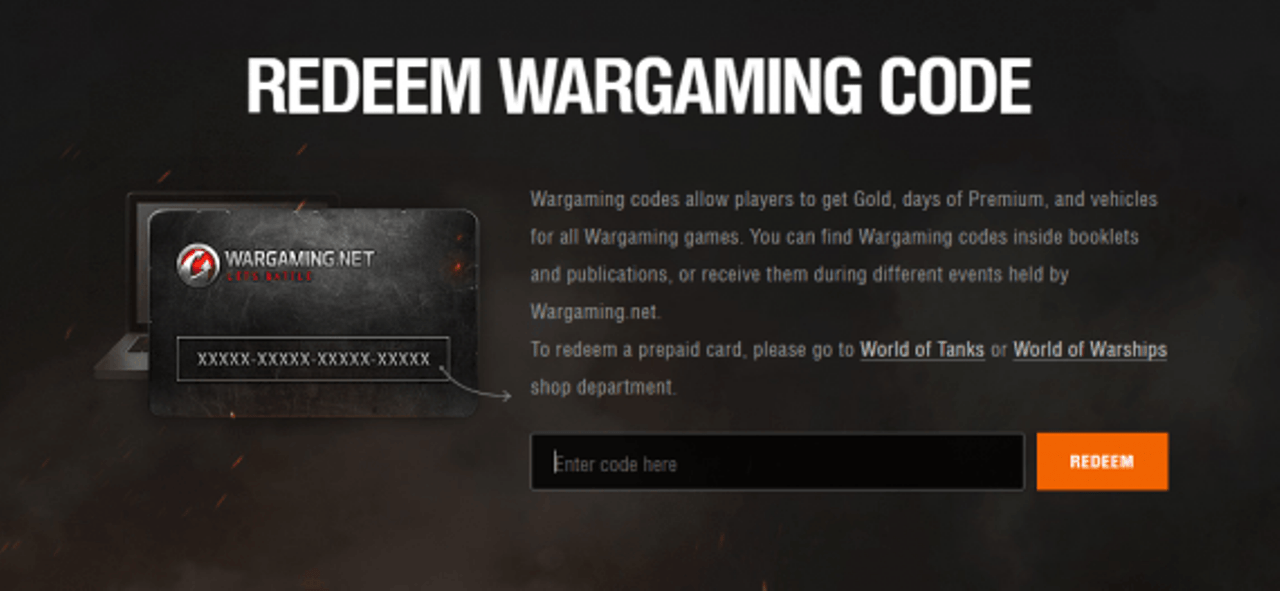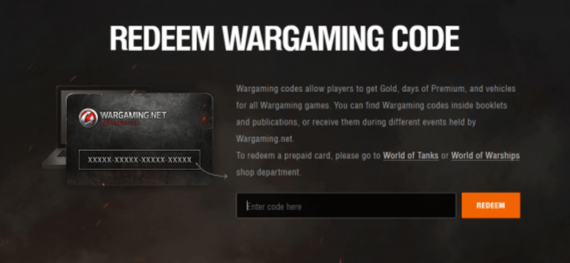 Step 3: When code appears on the card, please, enter it. Next step – clicking on the "Redeem" button. Next time, when you log into your WOT account, you will get your reward.
🔥More WoT codes in FB
---