World of Tanks Bonus Codes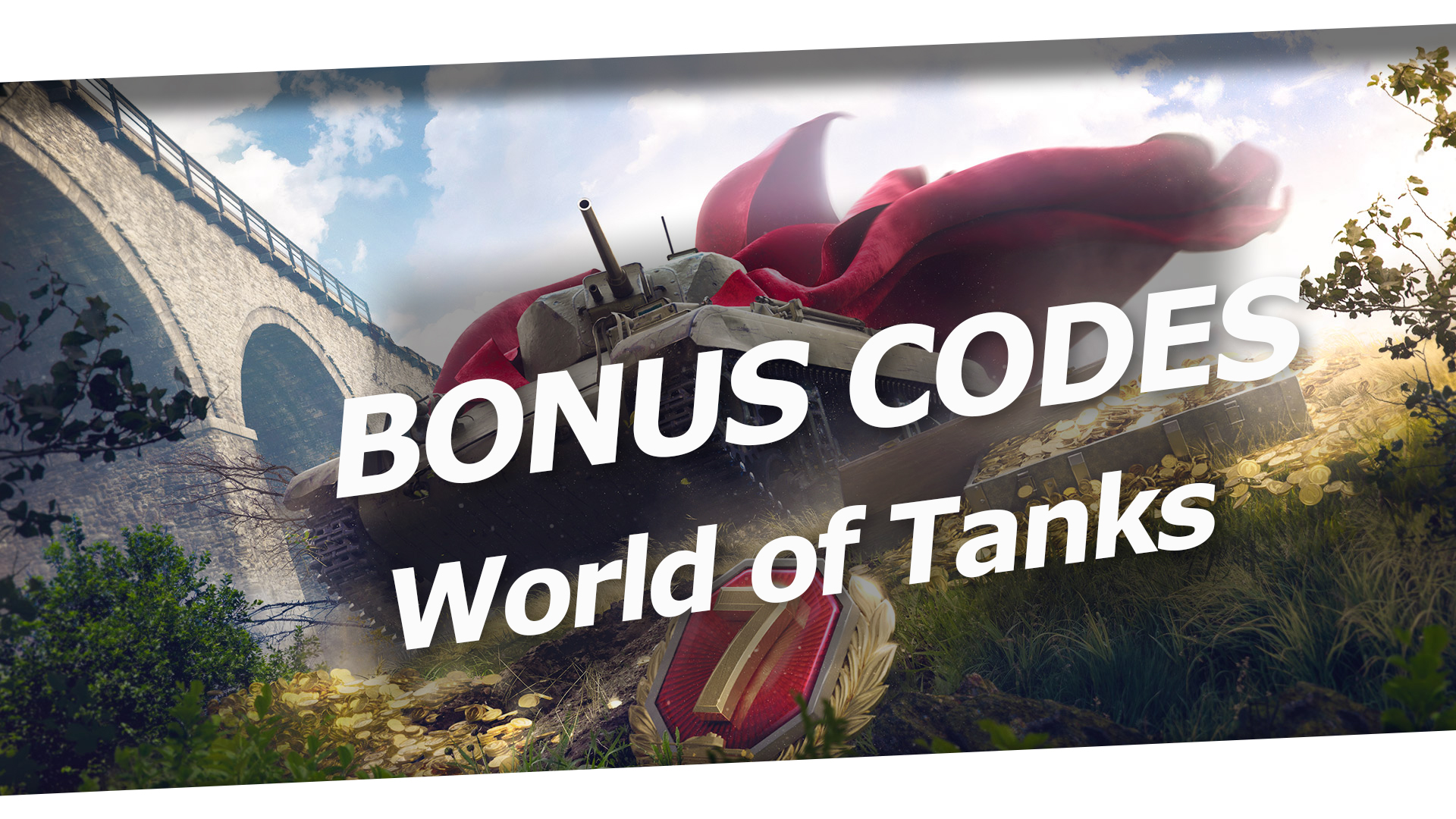 Be the leader of the battle and defeat opponents. Our New World of Tanks bonus code package will help you with this.
Haven't registered your own WOT account yet? Then use the invite code and get premium tanks and gold! Create a new account and start playing with the WoT codes now!
👉WOT BONUS codes May 2023 for EU, NA and Asia
List of World of Tanks bonus codes 2023. Here you will find bonus codes for NA server.
Connected for anyone in need of it. This is the code NA INDEPENDENCETANK07201, which, like last month, will lead to 50 points and should be released weekly on Fridays on WoTs Next. This doesn't work for me as I only grabbed the 200 point code once SA, so I can't confirm, but last month the WoTs weekly codes gave some rental rates as well. Don't know what about SA last month, because i used NA codes. But I haven't received the rent with this month's code.
EVENT, CODE & LINK
SERVER
REWARD
0W6W9BIDAKILLZORMAY1,

HJ8N1BTDAKILLZORMAY2,

02HK954DEZGAMEZMAY2

EU (try others)
Accesses to a mission
CTMX2W5

CTMX3L8

CTMU6B6

CTMW1Y5

CTMF1X3

(choose just one code)

EU (try others)
– 3 Chocolate 3 Gearbox Intricacy 12 German paint: Erdgelb Nr.17;

– 3 Pudding and Tea 3 Increased Focus 12 British paint: Colour N1A;

– 3 Extra Combat Ration 3 Experienced Firefighters 12 Soviet paint: 7K Yellowish Red;

– 3 Case of Cola 3 Focus on Target 12 American paint: Olive Drab;

– 3 Coffee with Cinnamon Buns 3 Shell Organizer 12 Swedish paint: Ljusgrön 322 M

42ZTRAKQUICKYBABYMAY1
YYXF1Z1QUICKYBABYMAY2
EU
Some missions to help you get the Dicker Max or JPN Tiger
CTMH3X5

CTMF5Q4

CTMS5E4

CTMV3T5

CTMP8B3

EU , NA (LATAM)
– 3x Coffee with Cinnamon Buns

– 3x chocolate

– 2x pudding & tea

– 3x combat rations

– 3x cola

7GPT5Y1SKILL4LTUMAY2
EU (try other)
Access to a Mission
BBW2XLKSKILL4LTUMAY1
EU (try other)
Access to a Mission
02HK954DEZGAMEZMAY2 
48KFATWDEZGAMEZMAY1
ASIA
4x Access to a Mission
STPATOGHBNS
EU , NA, ASIA

14x different signals,

4x unique economic bonuses and 3x adaptable camouflage options
If they don't work for you, there's a reason and it's on your end. The Weekly Watcher Codes DO NOT WORK for me because I entered the Streamer Codes before they expired. So they won't work for you if you did the same. They're for the folks that missed out for LAST WEEK and THIS WEEK. So EVERYONE should have what they need TODAY.
How can you get WoT bonus code 2023?
Let's save a bookmark in your browser! There will be new codes on our web-pages!
How to Activate your WoT bonus code?
There are only 3 steps to activate our bonus code and start enjoying the best game of the world — World of Tanks!
Step 1. Visit your account, using only official World of Tanks website, and then you must click on your username in the upper-right of the screen.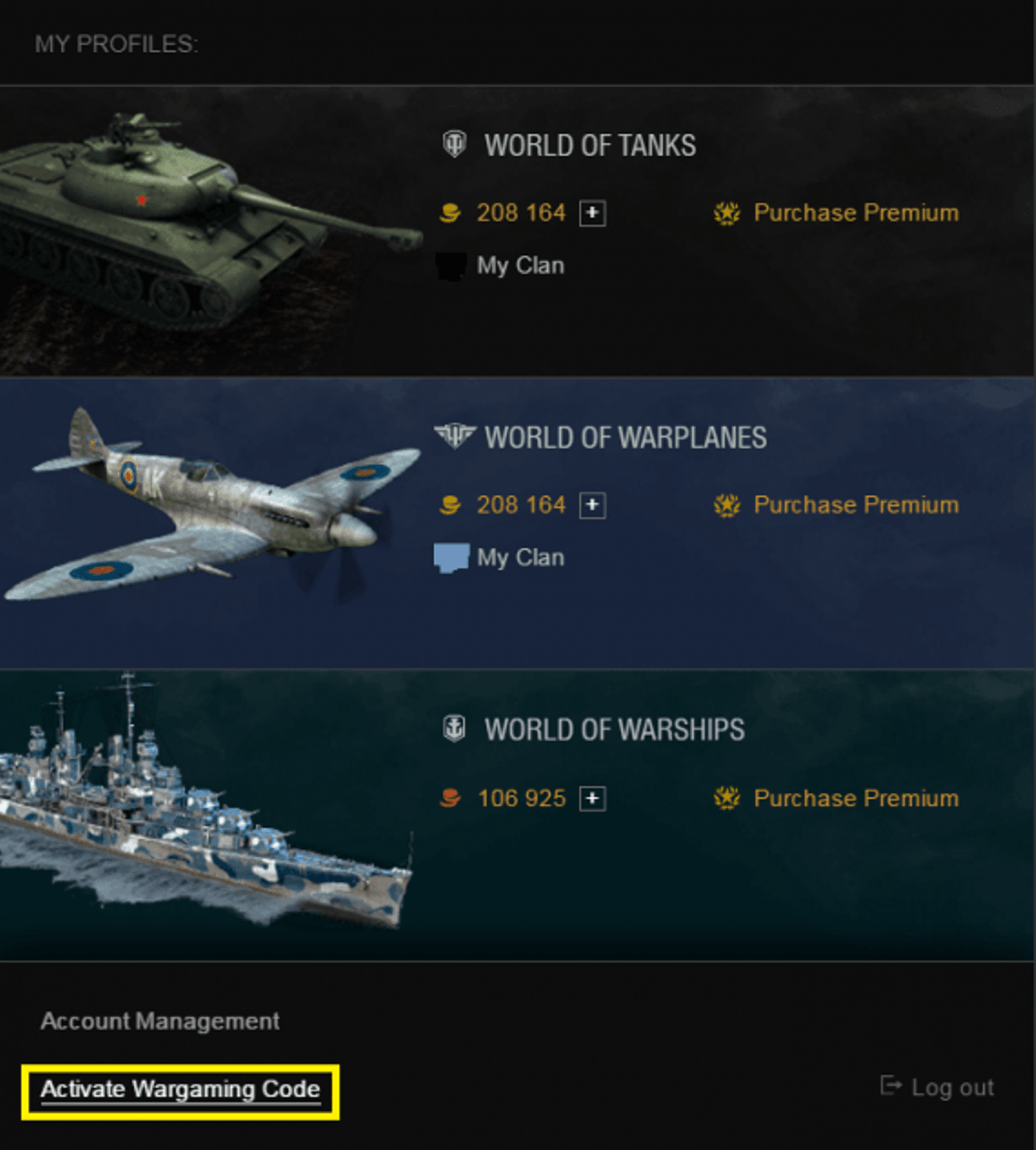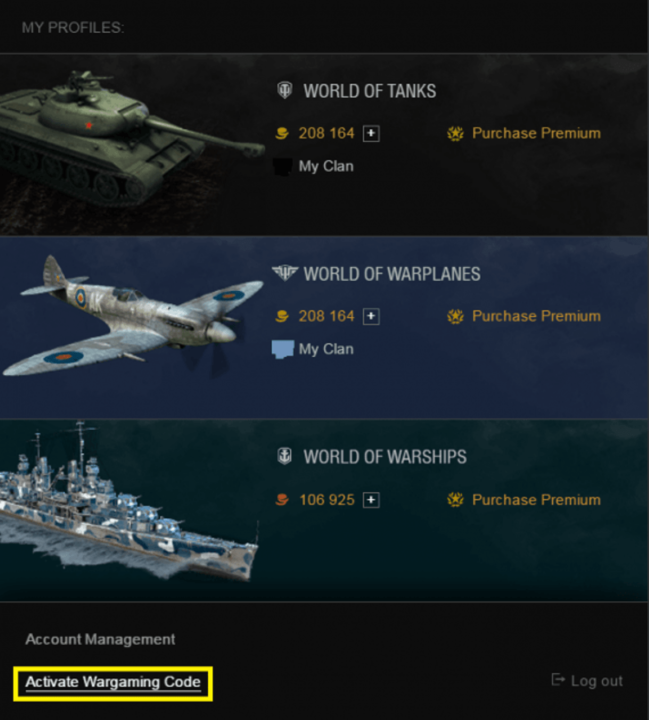 Step 2. Find the bottom "Activate Wargaming Code"  and click it, using username dropdown menu.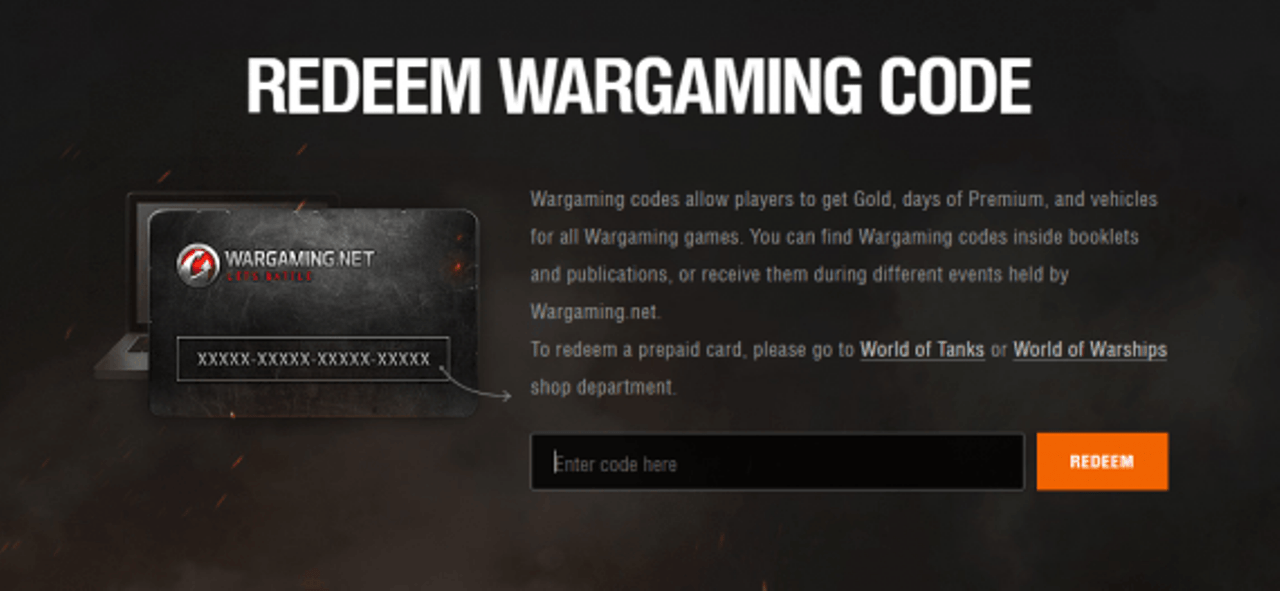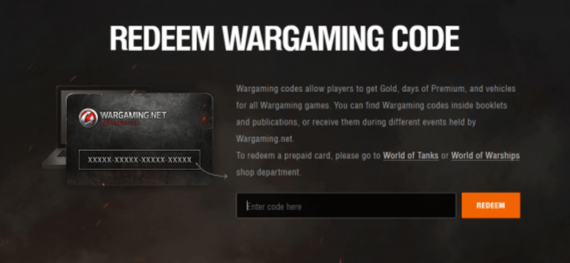 Step 3: Input the code. Next step – clicking on the "Redeem" button. Next time, when you log into your WOT account, you will get your reward.
🔥More WoT codes in FB
---