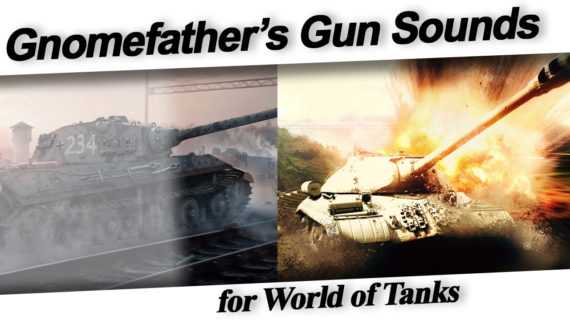 Updated for basic compatibility with 1.21.1.0
BONUS: Blitzkrieg Voice Mod
Every fan of armored battles loves the heavy noise of firing cannons and buzzing engines. You cannot even imagine World of Tanks without these sounds, it is like a bird without wings. It makes the very special atmosphere that absorbs players into the battlefield.
Still, gamers get tired of the default voiceover with time. What's their option, you may ask?
Of course, they can make it to their liking. Our recommendation is «Gnomefather's Gun Sounds» mod by cwjian90 for WoT. Being improved, the original mod gets the second wind.
Install this modification and tell us what you personally think about it!
How to install
Copy the folders /audioww, /gui, /scripts and the engine-config.xml file to the directory World_of_Tanks/res_mods/1.21.1.0/, replacing the existing files.
It is more than simple, just take a look at the guide:
Download Gnomefather's Gun Sounds
direct link
HRMOD_2.zip
direct link
HRMOD_1.zip
MEGA Cloud

---