Download World of Warships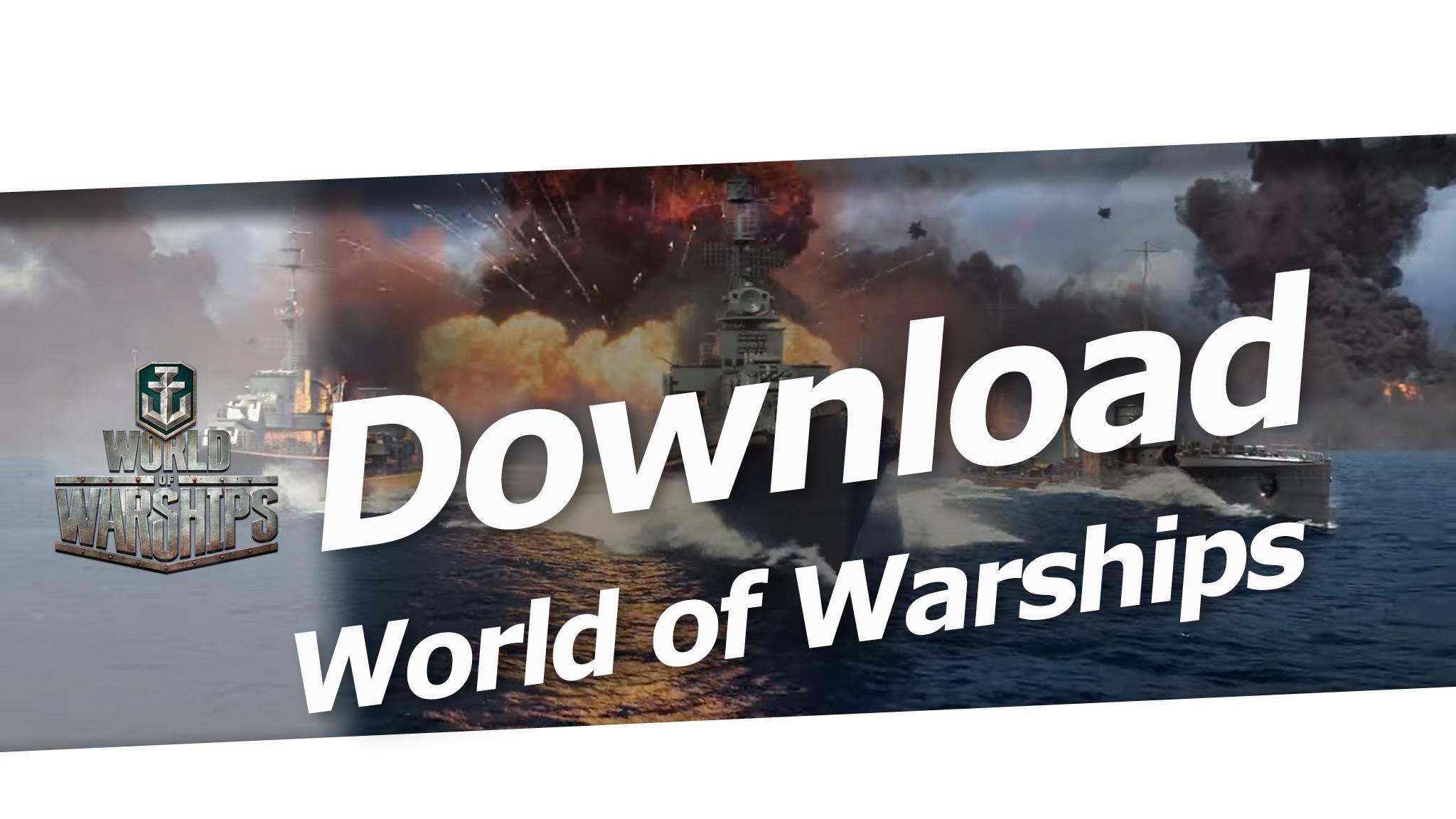 What is World of Warships?
World of Warships is a marine shooter and warfare-themed massively multiplayer game. Experience incredible battles and sharpen your military skills armed with one of over 300 historic vessels. Travel in time and feel the spirit of First World War personally. Select the game mode and the most suitable ship class.Outfit your fleet with flags, camouflages, modifications and more. Challenge your friends and opponents all over the world, build a lead and the strategy on one of the dozens well-developed maps.
Before downloading the game, read about World of Warships invite codes. Registration via the link with the codes will help you get the cruiser St. Louis, Emden and other bonuses.
PROMOTION
LINK

👍Tier III Soviet Cruiser Bogatyr  

👍Tier IV American Cruiser Phoenix

2 x Commander with 6 skill points
2 x Port slot
👍1,000,000 credits
👍14 days of ship premium account
3 containers "In the Service of the Fatherland"
10x Victory camouflages
3 containers "American cruisers"

Do not forget the invite code ILOVEWARSHIPS

its

Each player will receive gift. The warship and a slot for it, which a user will get, depend of the country a user :

EU server: German Tier IV cruiser Karlsruhe 
NA server: American Tier IV cruiser Phoenix 
CIS server: Soviet Tier IV cruiser Svietlana  

APAC server: German Tier III cruiser Kolberg 
1 x Port slot

More bonuses can be obtained after reaching the game events:

1,000,000 credits
20,000 FreeXP
1 day of Warships premium account
14 days  of Warships premium account

 




 
Is World of Warships free?
Yes, it is. The game is spreading on free-to-play platform.
This videogame, like the earlier games (World of Tank sand World of Warships) was created and produced by Wargaming and release firstly in 2015. The success of the game is based on high realism of the gameplay, colorful design, a large selection of military equipment. First and fast fact: originally, only US and Japanese ships were available for the gamers. As the time passes, developers have expanded the arsenal and added Russian, German and English ships.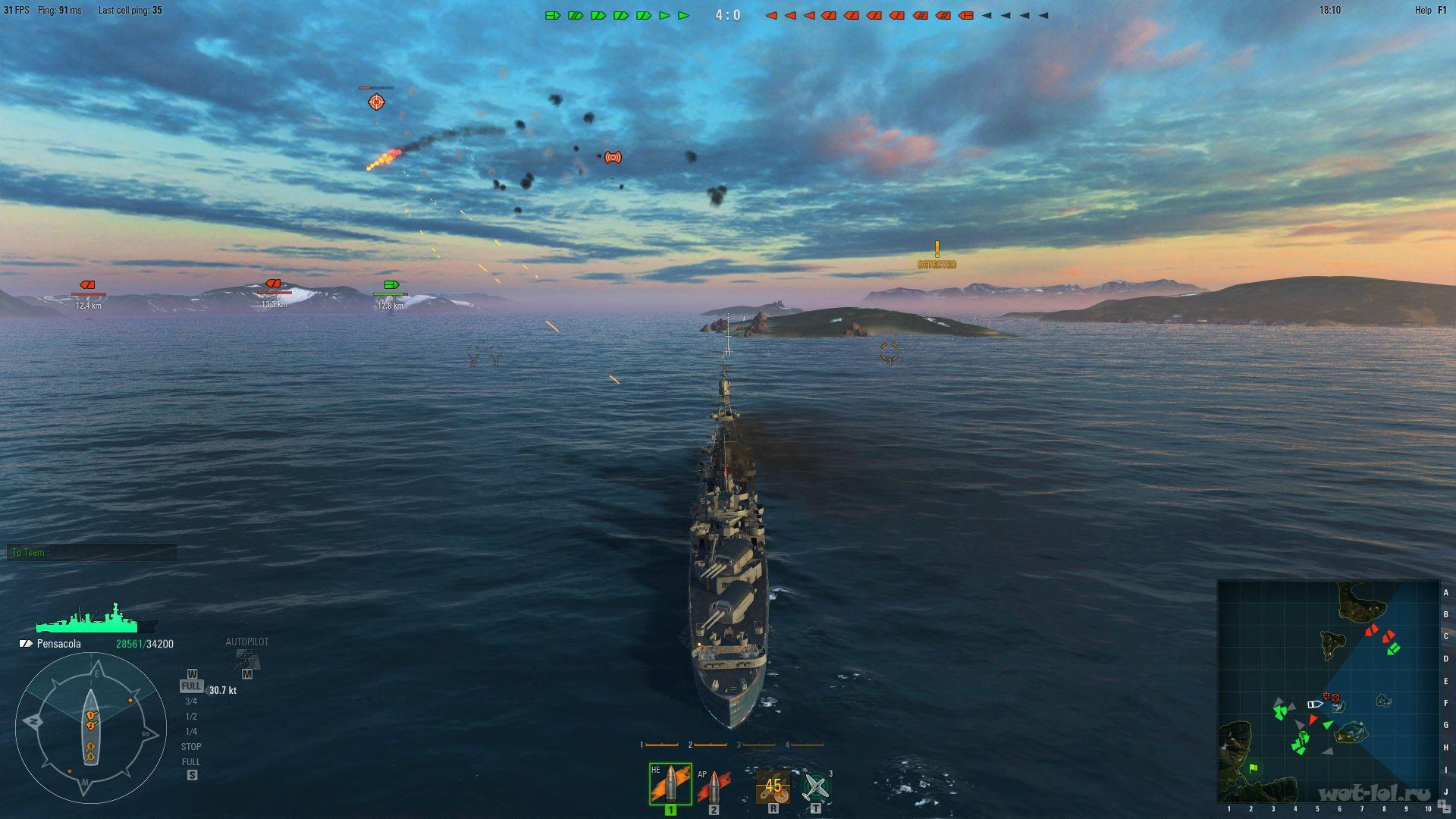 On this site you can download World of Warships in 2023 year on pc for free, wherever you are. Here are separated download files for every region. Also, there are files for Windows and Mac users, so, for example, you can download World of Warships for mac. Find your own on page belowand join the battle immediately!
If you are looking for World of Warships codes or you don`t know how to redeem promo codes click here.
How to play World of Warships?
Gameplay of World of Warships is intuitive clear:battles are taking place in "fifteen on fifteen" mode. Before the start of the match every player should pick one of the four ship classes. There are aircraft carriers, cruisers, battleships and destroyers. The gamers are divided in two teams, which fight with each other until somebody win by eliminating enemy's ships. And then the choice is yours: you decide how to play World of Warships, createtactics and traps for enemies.
Here you can download full World of Warships game and enjoy epic battle!
How to download World of Warships with bonuses?
The advantages in the game, which is obtain during the first registration, call invite codes. Don`t mix up with the promo codes! You can redeem promo codes every time you play the World of Warships, but invite codesare entering only in the first time when you downloaded it.
Get World of Warships download link and don`t miss the opportunity by taking good stocks, adding premium ships, getting days of premium account, silver, credits, thousands of doubloons and other inventory to your own fleet. DownloadWorld of Warshipson pc on our siteand register at the link. This is the only way to get useful bonuses.
Important notice: be careful and never pay for invite links. It is absolutely freeand always will be. Only scammers are trading invite codes!
How to right account with an invite code andhow to download World of Warships faster? There is anything very complicated! Follow the simple instructions:
Visit the official website wargaming.net, using one of the invite link from this  page (please, pick region correctly: bonus codes will work only when you choose the right region. Here you can download World of Warships for EU server, ASIA server and NA client.)
Fill all the data about you.
After creating login and password, find the line "Have an invite code?"
Site suggest you to submit combination. Get our WoWs invite code. Fill it in the empty box correctly.
Read and accept all of the license agreement and privacy policy.
Click on "Play for free".
Wargaming will send youa confirmation e-mail. Confirm all by clicking on the link you have received.
Download from this page full freeversion of World of Warshipson PC.
How to download World of Warships? Pick one of available regions below, click on the banner and wait until it downloaded completely. The installation speed depends on your connection.
System requirements for WoW
This game does not demand in terms of technical characteristics. Here you can downloadWorld of Warships for free. World of Warships is available for two platforms: Windows and macOS. Information about World of Warships download size in 2020 written just below.
for Windows:
If you want download full client of World of Warships for Windows, you should follow these requirements:
Minimum
OS: Windows 7 x64
Processor (CPU): Intel Core 2 Duo 2.66 GHz, Intel Core i3 2.5 GHz, AMD Athlon II X2 2.7 GHz
ActiveMemory (RAM): 2.5 GB
Graphics Card (GPU): NVIDIA GeForce GT 440/GT 630, IntelHD 4000, AMD Radeon HD 7660
ScreenResolution: 1280×720
Audio Card: Compatible with DirectX 11
InternetConnection: 1 Mbps
Recommended
OS: Windows 7 x64 / 8.1 / 10
Processor (CPU): Intel Core i5 3.4 GHz, AMD FX 6350 3.9 GHz
ActiveMemory (RAM): 4 GB
Graphics Card (GPU): GeForce GTX 660, AMD Radeon R9 270x
ScreenResolution: 1920×1080
Audio Card: Compatible with DirectX 11
InternetConnection: 1 Mbpsorbetter
As you can see, your Windows version for download World of Warships should be 7, 8 or 10.
for macOS
if you need download World of Warships version for mac, your computer have to respondthese requirements for macOS:
Minimum
OperatingSystem: Mac OS 10.7.5
Processor (CPU): Intel Core i5 4570R
ActiveMemory (RAM): 4 GB
Graphics Card (GPU): Intel HD 5000, Intel Iris 5100
InternetConnection: 1 Mbps
Recommended
Operating System: Mac OS 10.10 or newer
Processor (CPU): IntelCore i5
ActiveMemory (RAM): 4 GB
Graphics Card (GPU): NVIDIA GeForce GT 750M
InternetConnection: 1 Mbpsorbetter
How big is World of Warships download?
The game doesn't take up much memory space – it`s about 35 GB (without new updates).
Wargaming frequently updates and enhances "World of Warships" to provide players with fresh content, improved visuals, and gameplay refinements. These updates contribute to the evolving nature of the game and its download size.
For players who have limited storage space or a slower internet connection, the developers often provide options to manage the installation size. This might include selecting specific components or languages to download, allowing players to tailor the installation to their preferences.
---