Minimalistic Sight Blue-Light for World of Tanks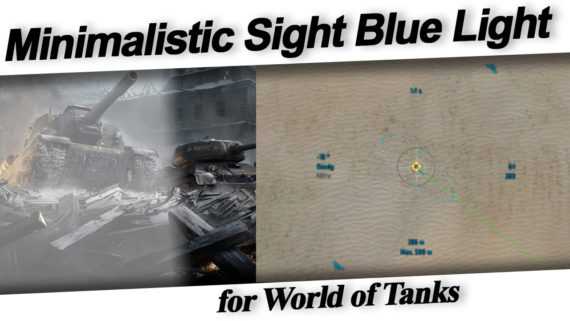 Ready! Steady! Fire!!!
Do you feel a little adrenaline rush, looking at these words? If yes, congratulations ― the gunfire is your integral part, even if it is in World of Tanks.
What does a real WoT marksman need in the first place? The best crosshair is the correct answer, isn't it?
The «Blue Light» sight is a minimalistic and sophisticated update to your game, yet a good one. It is a perfect choice for experienced players who seek for something elegant.
Nothing is going to annoy you, there would be only your cannon and hostile armored machinery. Show'em hell, soldier!
How to install
Install the font;
Copy the "mods" into World_of_Tanks folder, replacing the existing files.
---