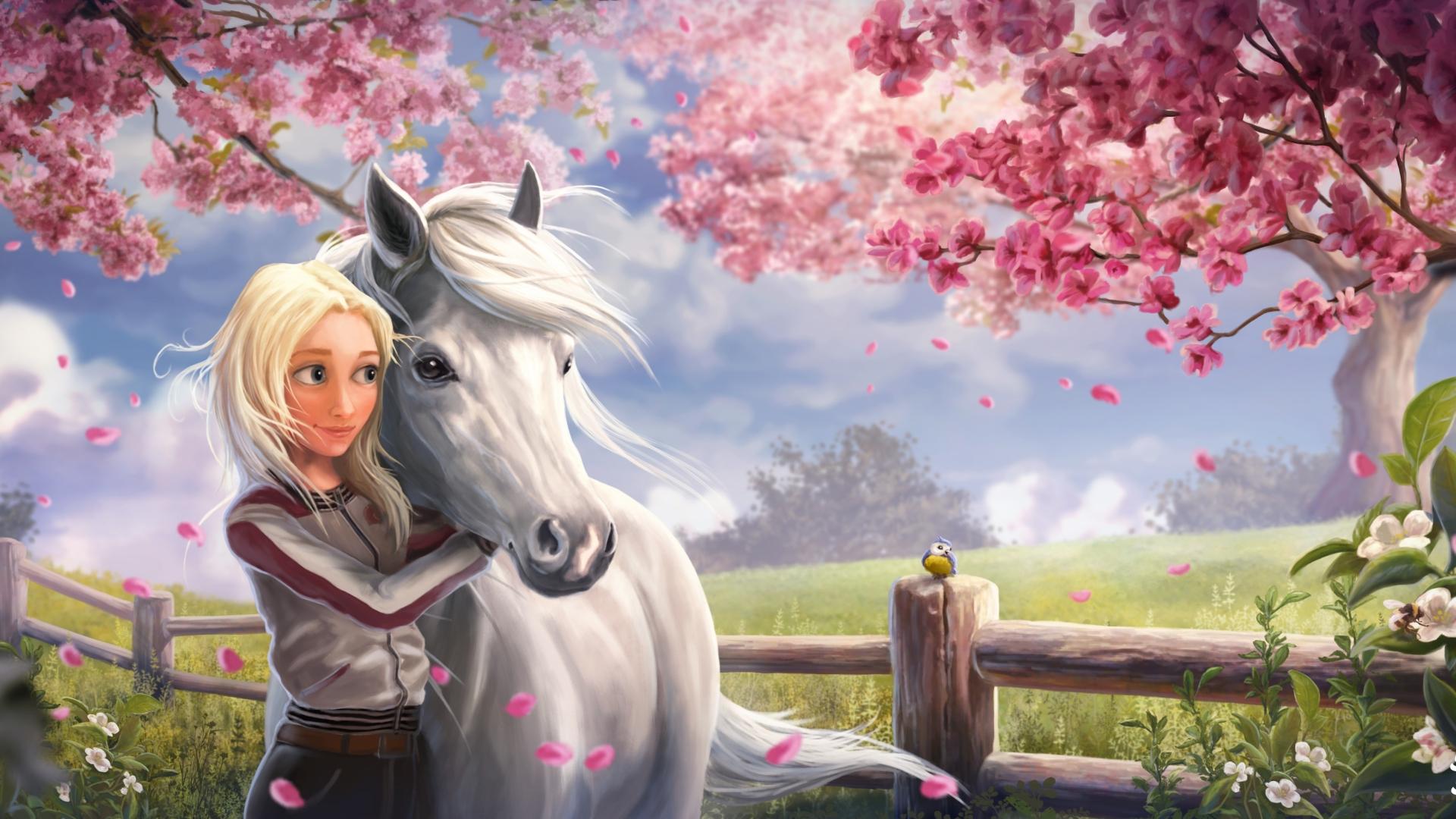 Star Stable is an online world in which the player travels around the enchanting island of Jurvik on his own horse. Join thousands of other players on the journey compete in races take care of your pet and unravel the mysteries of the original story.
All girls will love this game. To download Star Stable Online in Russian for free you need to go to the website of the game and register by email.
Game Review
Benefits
– Beauty of the World.
– A huge selection of horses.
– Opportunity to participate in contests.
– You can play on Windows and MacOS.
Shortcomings
– The game is only free up to level 5.
– You can't change the name of the hero.
The adventure begins with choosing a horse. As your horse management skills grow new breeds will be discovered and the player will add new horses to the stable. You will have to take care of your horse ride it perform various tasks participate in competitions solve puzzles meet your playmates and explore an amazing magical world.
Official Trailer
This is Jorvik ✨ | Star Stable Online
Jurvik has prepared challenging puzzles and endless adventures. Players will meet interesting inhabitants and take part in a fascinating story.
Star Stable is an online game so you can play with friends. Join groups to discover new facets of the vast online world. There's plenty to do here. Equestrian clubs will welcome new members and fun competitions will give a lot of impressions. Here you can download Star Stable on your phone (for Android and iPhone).
Star Stable has enough skillful racers every player can test their skills and compete. You can choose between single competitions and large open championships for everyone. Victory goes to the strongest!
---