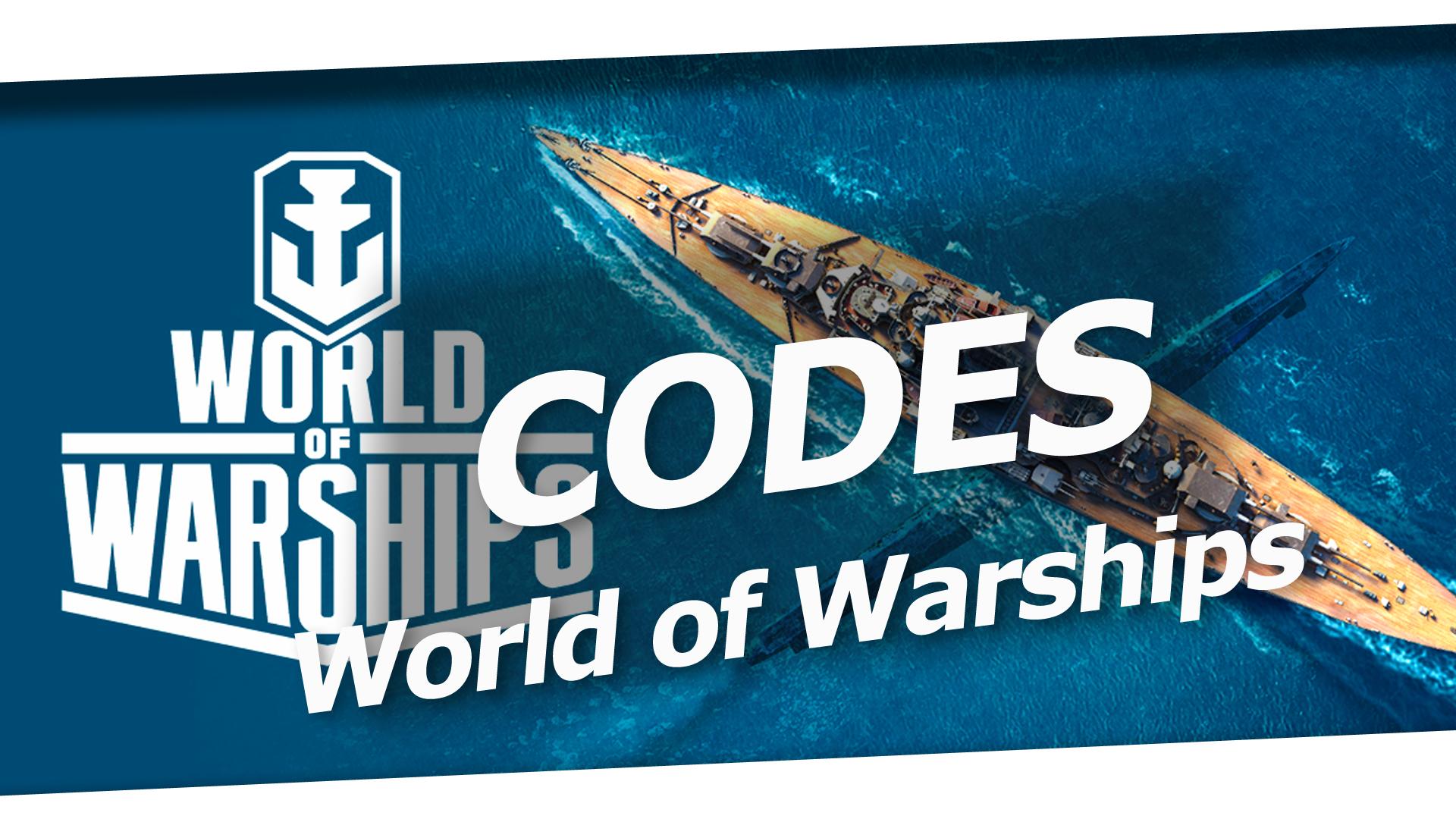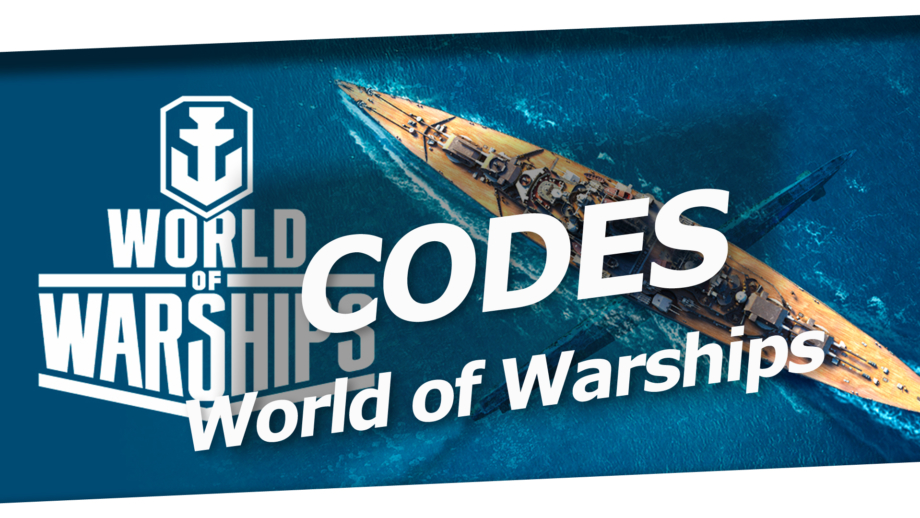 On this page you can find active World of Warships promo codes 2023. The site team collected all available codes in the internet and special forums. Start your first game armed with helpful items using invite codes for world of warships. Become stronger than enemy by applying World of Warships bonus codes, getting free doubloons, ships, days of premium account and more.  If you are looking for World of Warships download, do not forget to register using our invite link to receive bonuses upon registration..
👉World of Warships invite links
Wondering how and where you can get an invite links for World of Warships 2023? You've come to the right place. Click on the invite link below, redeem World of Warships invite promo links to get surprising starter pack! Choose the one (wisely!) that you like the most.
Invite codes & Invite Links can be used only for new accounts. If you or a friend of yours haven't played World of Warships before, those codes usually give you nice bonuses for a great start to your new career as a captain. 
PROMOTION
LINK

👍Tier III Soviet Cruiser Bogatyr  

👍Tier IV American Cruiser Phoenix

2 x Commander with 6 skill points
2 x Port slot
👍1,000,000 credits
👍14 days of ship premium account
3 containers "In the Service of the Fatherland"
10x Victory camouflages
3 containers "American cruisers"

Do not forget the invite code ILOVEWARSHIPS

its

Each player will receive gift. The warship and a slot for it, which a user will get, depend of the country a user :

EU server: German Tier IV cruiser Karlsruhe 
NA server: American Tier IV cruiser Phoenix 
CIS server: Soviet Tier IV cruiser Svietlana  

APAC server: German Tier III cruiser Kolberg 
1 x Port slot

More bonuses can be obtained after reaching the game events:

1,000,000 credits
20,000 FreeXP
1 day of Warships premium account
14 days  of Warships premium account

 




 
St. Louis.
Emden
👉World of Warships invite codes 2023
🔥 Permanent invite codes
Increase amount of useful items by applying an additional bonus to the link! Redirecting using 1 of the link and double your bonuses by adding:
PROMOTION
CODE

Tier II Diana Lima

7 days of premium time
500 doubloons,
 2.000.000 Credits

ILOVEWARSHIPS
🎁World of Warships invite codes 2023 by Alienware
Giveaway from service Alienware! Follow the link and click the "GET KEY" button. You can receive necessary stocks for the first game:
      Charleston Patriotic Camouflage
      Charleston Flag
      14 Days of Premium Time
      1,000 Doubloons
      Port Slot
      Tier III Charleston Cruiser
And the second one is giving away 8x Shadow Lurker Camos. Camouflage – an external special paint of the ships that reduces their visibility. Click here to get key!
Hurry up, the number of codes is limited! Note: to grab key from Alienware, you must be authorized or create a new account.
To download World of Warships, follow the provided link.
🔥World of Warships BONUS codes 2023
Bonus codes can be used for existing accounts and give nice bonuses varying from Doubloons, Premium Account, and Premium ships. 
Here are active & free Bonus codes for everyone on for EU, NA, ASIA & CIS  servers! For activating these World of Warships codes, you can get free doubloons, days of premium account (from 1 to 7), credits, camouflages and even premium equipment! Players say that the several promo codes give various camouflages and flags. Warning! Several World of Warships gift codes are restricted to certain regional servers, so they may not work for you.
Quick links to enter a bonus code:
CODE / LINK
SERVER
REWARD
00DA3BD8
NA, EU, ASIA
1x Thetis Expendable Camo
82GPLBD8
NA, EU, ASIA
1x Thetis Expendable Camo
XKI4TBD8
NA, EU, ASIA
1x Commander with 3skill points
1x Thetis Expendable Camo
9M9GCBD8
NA, EU, ASIA
1x Thetis Expendable Camo
N13QBBD8
NA, EU, ASIA
1x Thetis Expendable Camo
77LOVE2023
ASIA
8x Common Economy Bonuses
3x Valentine Camos
WARPLANES25
NA, EU, ASIA
7x Days Premium Time
ARCBICENTENARIONAVAL
NA, EU, ASIA
1x Pan-American Commander
ALMOST40CELSIUSDEGREE
ASIA
10x India Yankee Signals
10x Smouldering Fire Camos
YDRDGINDDAY
NA, EU, ASIA
2x Wings of Freedom Containers
2x Stars n Stripes Camos
1x More Signals Container
OGHSUMMER2023
NA, EU, ASIA
200,000 Credits
3x Stars 'n' Stripes Camos
☝How to redeem World of Warships Invite codes?
Please, follow this easy step-by-step instruction to continue World of Warships Invite code activation:
    Click to button "REEDEM" in the table with invite links.
    Proceed World of Warships invite code entry and register on official site Wargaming by entering e-mail, nickname in WoW and password. Alternative method: you can register using Amazon, Google, Facebook and Twitch within ready-made account.
    Then Click to "Have an invite code?" Fill it in the empty gap correctly.
    Read and accept rules and user`s terms, finishing World of Warships code redemption.
    Finally, click on "Play for free".
    Wargaming will send you a confirmation e-mail. Confirm all by clicking on the link you have received.
And the final step is to download and launch the game, enjoy sea battles with rich arsenal at the very beginning of the game!
☝What is the invite and bonus code for World of Warships?
First thing first, let's figure out the difference between bonus and invite codes.
World of Warships bonus codes – it is a code consisting of a unique sequence of letters and numbers that allows you to activate various bonuses on your account. It's a free code which redeems every time you play WoW. For example, gamers get discounts on equipment, premium accounts, and take access to unique store offers.
If you are new player and don't have an account in Wargaming, don`t forget to redeem World of Warships game`s invite codes. The way you put invite codes is very straightforward: go to the invite link and enter a unique combination. On the page below you will find detailed instruction of redemption World of Warships Wargaming invite codes.
Codes for World of Warships can be used if you do already have an account. Invite codes, on the other hand, are available for new players who have registered for the first time. Top-class battleships, cruisers, aircraft carriers and destroyers absolutely free of charge with a World of Warships game codes. Never miss your chance to grab some useful and good stocks!
Unfortunately, these bonus codes don't work for mobile platforms (iOS/Android), Xbox and PlayStation consoles. Active promo codes are available only on PC (macOS and Windows).
As you may know, all codes are divided by servers: World of Warships EU, NA and Asia codes. If active promo code linked to a specific server, the information about this will be marked.
---