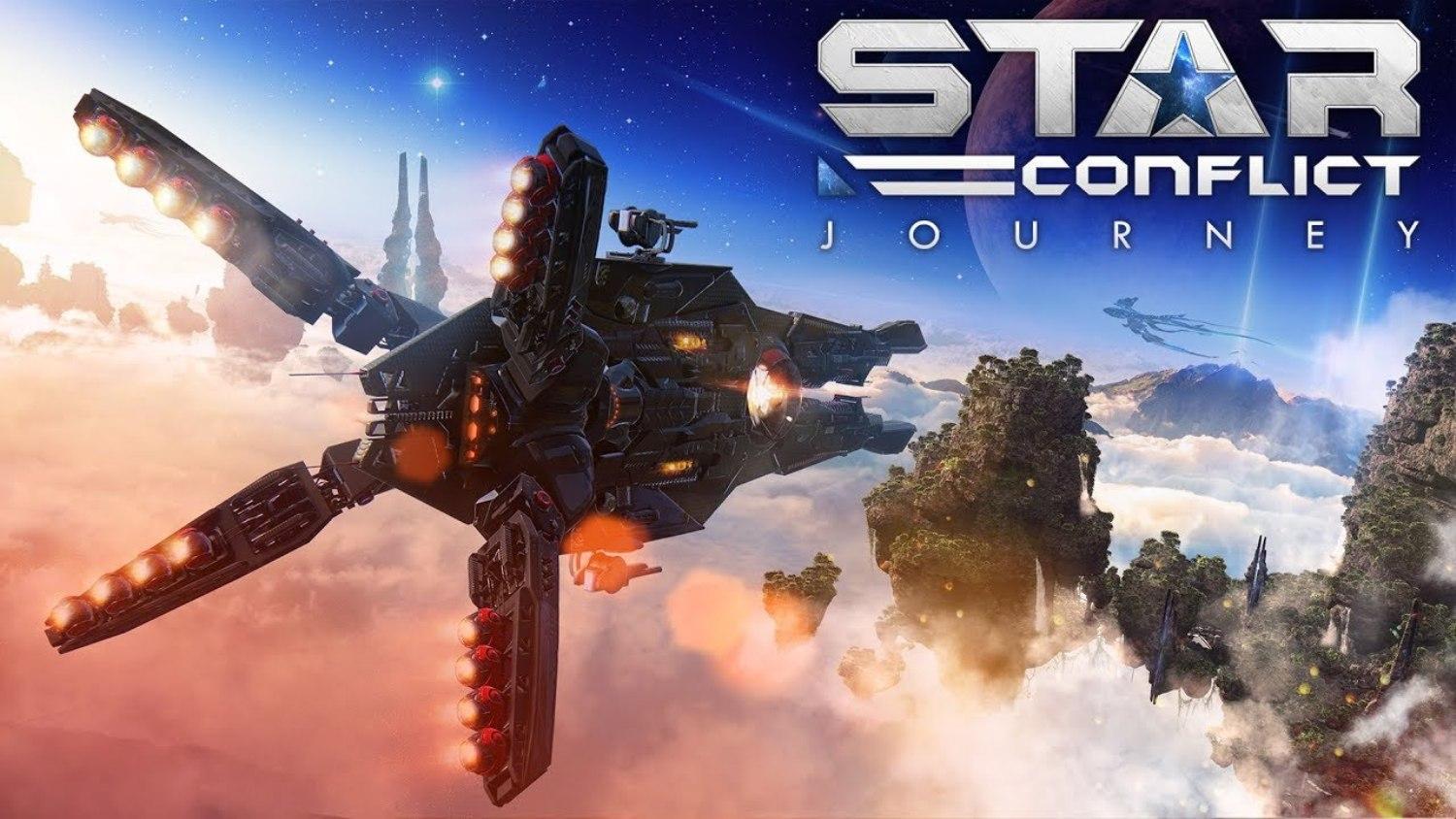 Star Conflict is an online space game in the Action RPG genre. Collect and develop your star armada explore the universe fight pirates and aliens and compete with other players for supremacy in the new sci-fi action game.
The game Star Conflict takes place on the edge of the galaxy known as Sector 1337, where the sphere of influence is divided between the star empire and an independent space grouping who eager to explore the territory of abandoned worlds on the remains of an ancient alien civilization.
You will take command of a squadron of starships including both heavy frigates and swift scouts. Over time you will develop the ability to assemble your own fleet with unique parameters.
The game Star Conflict allows you to travel in open space and visit various colonies captured by aliens. Tasks to collect rare items and resources, craft shuttles and improve them further await you. You can choose your individual style of play: perform covert reconnaissance, arrange a bounty hunt or act as a reliable support for your allies.
Star Conflict: Join The Fight
Benefits:
PvP duels take place on a large number of unique maps;
PvE quests for cooperative and single player playthrough;
huge sandbox with a wide range of potential;
more than 100 types of spaceships;
rich upgrade system with the ability to modify modules;
Disadvantages:
It's hard to play without a donation.
It takes time to master the game
No open world.
Improve your abilities and become the threat of the whole galaxy in the space MMO game Star Conflict!
---