HD minimap (formerly HD minimap Gen 4 from locastan)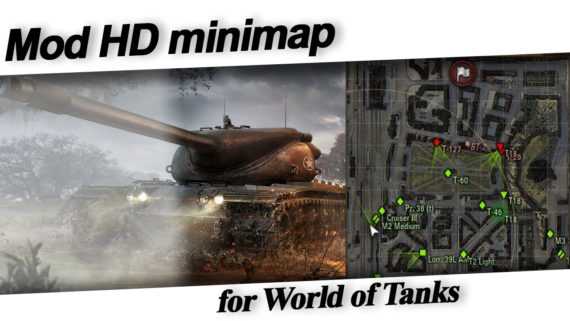 Adaptation to client version 0.9.20.1;
Get bored with the default WoT minimap? Well, there's nothing out of ordinary. The majority does, sooner or later.
Meet HD minimap (ex-map Gen 4 by Locastan) for World of Tanks. This nice modification allows you to keep an eye at the 50m X-Ray spotting circle. You can see the view range and the artillery range. There is also the dynamic draw limit and lasers showing your view line or hull direction. The legend is square-sized.
Use this mod for your benefit. It provides you with good opportunities of mastering your tactic skills. Show your opponents the importance of having a new minimap!



Only mod

How to install
– unpack archive in any folder
– copy the folder res_mods from the archive into the WoT directory, usually …/games/World_of_ Tanks/
---