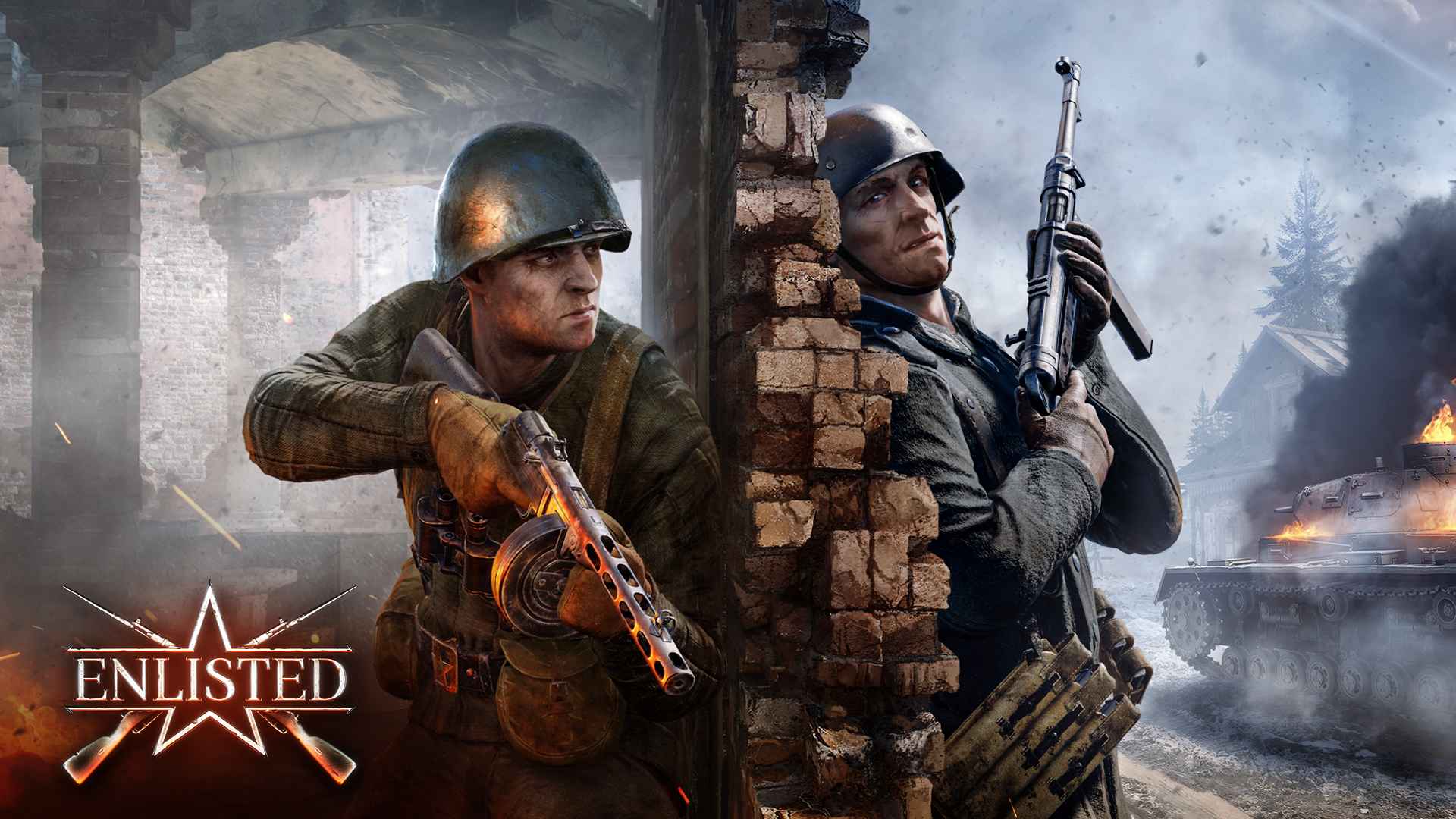 Enlisted is a multiplayer first-person shooter game that takes players to the times of the Second World War, where they have to take part in mass fights. The project differs from most of its competitors by the fact that it is not just battles between two teams on small maps, but full-fledged combat clashes with the use of vehicles, infantry, aircraft, artillery and other weapons.
The aim of the game is to make users feel the scale of real battles. Each encounter involves several hundred fighters, some of them with artificial intelligence, while others will be real users. Determine your role on the battlefield and proceed to destroy the enemy.
Enlisted Launch Trailer
Game Features:
Epic mass battles that look as big as historical battles, such as the Omaha Beach Landing.
Each player's high contribution to team victory: Despite the scale of the battles, the outcome is largely determined by each player's abilities.
A variety of game roles and the ability to switch between them on the fly: one minute you're storming the enemy's trenches with a submachine gun, the next you're hiding on the roof with a sniper rifle, and you can jump into a tank to break through defenses, throw grenades at the enemy's vehicle, or provide air support to your teammates.
Enlisted looks authentic even in the smallest details, such as the appearance of soldiers and buildings or the damage model of the tank. The list of vehicles and weapons available in certain missions is also based on real history, so you can't use 1945 equipment in a 1941 battle.
The player can customize and train units according to his individual playing style, unlock perks and upgrades, as long as it does not contradict the principle of historical accuracy.
---