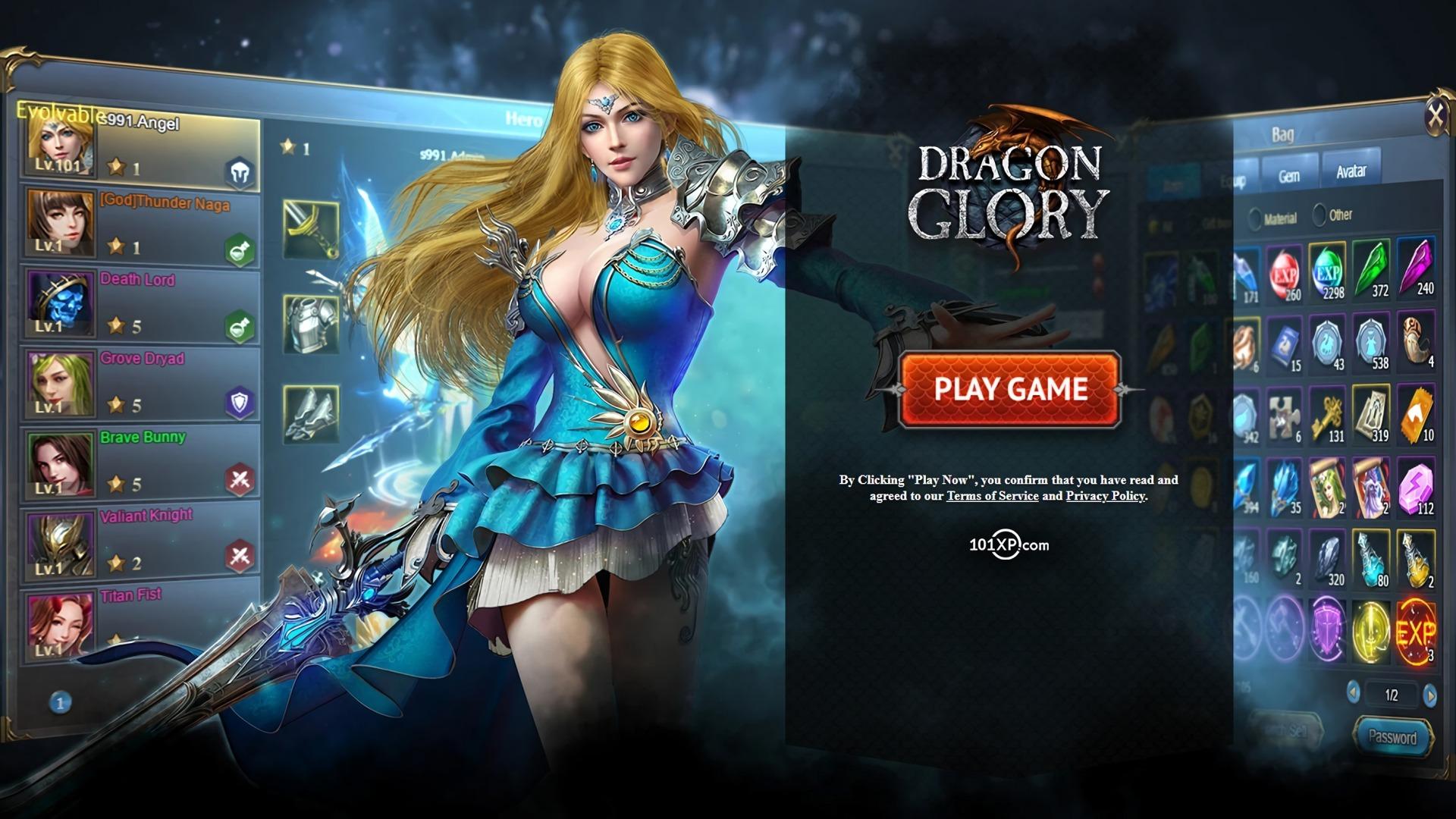 Dragon Glory is a new addictive browser-based MMORPG set in a beautiful fantasy world. Players expect not only first-class graphics and modern technology, but also a seductive story that will not leave you indifferent. The game was created by the developers of the famous Dragon Blood.
You are invited to become a legendary knight. At the beginning you need to create a hero by choosing any character. Then a spacious game world opens in front of you, in which you will wander. Assemble a team of brave heroes and fight the monsters and dragons. In addition, winged creatures can be tamed over time.
The combat system is turn-based – that is, it is necessary to attack one by one. Use the unique skills of the heroes, calculate each strike and destroy the epic bosses. Characters level up over time, allowing you to improve their characteristics or unlock new abilities.
Dragon Glory has a ton of other features:
5 single-player dungeons;
a wide variety of team dungeons;
time-tested gameplay;
a PvP arena;
and inter-server competitions.
In addition, Dragon Glory offers to play exciting mini-games. For example, you will be able to hold a glorious wedding, take part in related events and receive valuable prizes. Also, the visuals are beautiful, the environment is drawn in details and spectacular effects. Dragon Glory will undoubtedly appeal to fans of high quality browser-based MMORPG. The game is free, so you can visit the official site at any time, register and go to gather your own team of heroes.
Dragon Glory
---