Apollo Pack for WoT 1.9.0.3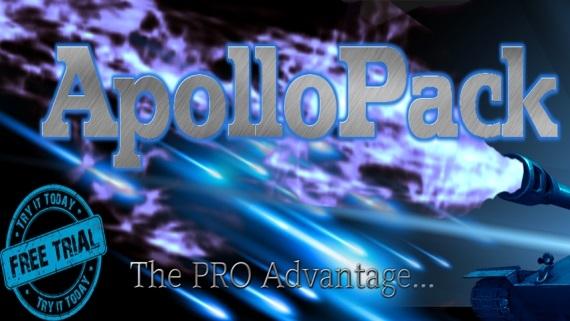 We present you one of the best modpack, Apollo Pack – The pro advantage for WoT. Why Apollo Pack? Easy installation, Automatic Updates, Secure, Fast Professional Support on the official site, Powerful Customization directly in hangar!!! The modpack includes the most important mods like:
CHAMELEON,
DESTRUCTION,
LASERS,
AIMBOTS,
MTURRETS,
OUTSIGHT,
SHADOW,
INSIGHTFUL,
TWEAKS,
TUNDRA,
RELOADING,
HEALTHCARE,
BLINDSHOTS,
BREAKABLE,
WATCHFUL,
REDBALL,
XRAYS,
SHARPSHOOTER….
Includes also two amazing aimbots (ewa1 and ewa2 new generation aimbot). You can change more than 200 parameters directly in hangar And the modpack will work and look as you wish. Every new user have 10 days trial. Choose the best…choose the PRO advantage!
HOW TO ACTIVATE THE MODS
Step 1. Register / Log in
Step 2. Add Your Apollo Pack Identifier To Your Account
Step 3. Activate in MY SERIALS
Installation
Manual: paste the res folder in C:/Games/World_of_Tanks
Installer: launch the installer, select the correct game folder and install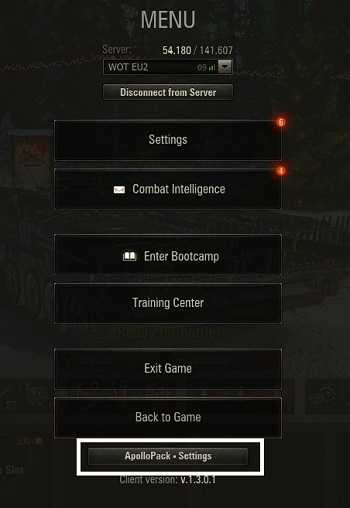 apollomods_loader.zip
[1,95 Mb]
---